"The Game" is expected to return after the NFL season ends.
"The Game" Triple H has not been seen on television ever since handing Kevin Owens the Universal Championship on the August 22nd edition of Monday Night RAW. Triple H shocked the WWE Universe by giving Seth Rollins a pedigree to hand Owens the eventual title victory.
There has been speculation regarding the return of Triple H, and the WWE plans to bring in "The Cerebral Assassin" when he can actually have an effect on the ratings, without running the risk of being overshadowed by other events.
NFL attracts a large base of viewers. This, in turn, is bound to affect the overall viewer ratings for RAW, like it did in the last episode.
Ever since the incident, Rollins has been hunting for Triple H to get his revenge. In the last episode of RAW, Rollins called out Triple H only to be greeted by Kevin Owens, who revealed that Rollins would be facing Chris Jericho at Roadblock: End Of The Line.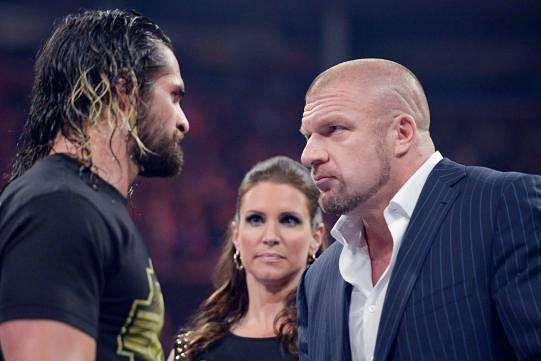 The feud could be set up at the Royal Rumble, where Triple H would be a surprise entrant. If that happens, it would be the second time consecutively that Triple H will do so at the PPV. Triple H previously entered last in the Royal Rumble 2016. You can have a look at that moment here:
The possibility of The Game returning to interfere in Rollins' bout at Roadblock cannot be ruled out, as it would frustrate Rollins further, thereby adding more to the storyline. Here is the video of Triple H returning to hand the Universal Championship to Kevin Owens: