Olie Pellet from CrossFit Clitheroe recently entered his first ever Crossfit competition. In the run-up to the event he asked for advice from the UK CrossFit community and received a great response to help him out! From nutrition tips and psychological strategies through to simple pieces of kit that should never be forgotten, we've collected all the information below, so that hopefully it can help you out as well.
1. Write down your kit list before you pack your bag for the competition
Tick each item off as you pack it to be 100% sure that you have it. When 100 toes to bar are announced in the first workout, you want to be totally confident that you know exactly where your hand wraps are!
2. Bring spare t-shirts
You don't want to sweat right through the only one you have in the first WOD if you then have to walk around in it all day.
3. Eat a large breakfast
You may have to workout at different times from your normal schedule, and you will need the energy to perform, and the fuel to recover quickly after every tough workout.
4. Warm up for every workout
This seems to be a no brainer, but in reality, every competitor is warming up for event one only. I barely see any Crossfit athletes in the warm up area after event 2 and 3.
Warm up should stay in the sub 20 minutes time frame. There is no need to warm up for a whole hour, especially when four events are coming that same day. I personally have a 3-time 5 minutes rule. Five mins of a general warm up (row/run), 5 minutes of specific (movement prep for the particular Crossfit workout) and 5 minutes WOD flow prep where I test upcoming movements.
5. Cool down after every workout
Even if you feel crappy, try to hit the rower for 5 minutes after each workout. Slowly decreasing your heart rate will speed up your recovery.
6. The judges are always correct
Even if they aren't, you must just accept their decision, and get on with the WOD. Getting frustrated with them no repping you will only help you to lose focus and energy. It's easier said than done, but this is an important point to consider if you want to perform well.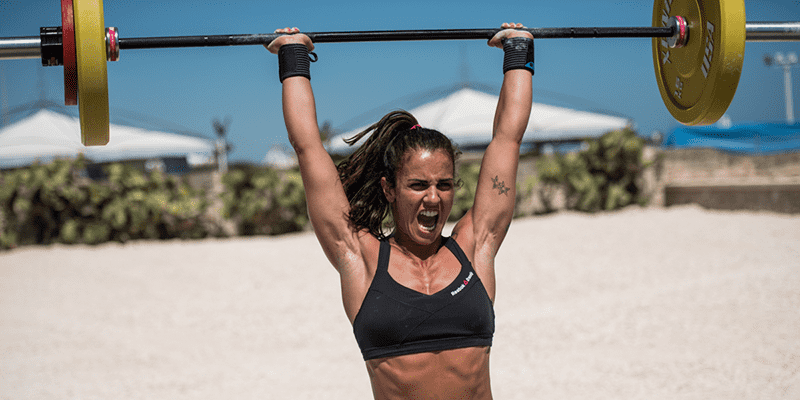 7. Bring a camping chair
For sitting down comfortably in between WODs.
8. Accept what you can and cannot control
If you have trained hard, eaten well and prepared mentally for the competition, and you hit it with the right attitude, then you will have fun and do well. Your training, diet and attitude are things you can control. Other things may happen that are out of your control. What happens if the time of the workout changes, or you have to switch to a different heat, or your assault bike is faulty for example. With these external factors, you just have to take them on the chin, don't moan about it and just get on with the day.
9. Don't use any gear that you've never used before
If you have a favourite pair of lifters that never let you down, use them for the competition. Don't take a brand-new pair that you've never used before. If you feel good in the kit that you have, then it will help you perform well.
10. Break your meals down into smaller portions
On game day I pack the same food I pack every week day for my meals. However, I have found that breaking the meals into smaller divisions is beneficial to accommodate the different schedule of the competition.
11. Hydrate properly!
Ensure you hydrate adequately in the day or two prior to the competition, and sip water continuously throughout the competition.
12. Compulsory toilet stop before each WOD
Because of drinking a lot of water throughout the day, you should have to urinate a lot during the competition. I generally make a pit stop about 20-30 minutes before my heat to ensure I don't get the urge during the WOD.
13. Don't freak out
I know that's easy to say and difficult to do, but seriously, what is there to worry about? As I said earlier, your level of performance is pretty much a given on the day of the competition. You can't magically do something just a little different and become 20% stronger or faster, so relax. When I'm about to launch into a WOD I'm thinking, "It's just another workout. Just do it like you've done all the others." Important things make you nervous. They should, and they always will. You can't avoid being nervous, but you can avoid completely flipping out and degrading your performance.
14. Be proud of entering the competition
It's a big step to compete for the first time. Do everything necessary to ensure you perform at your peak, but on game day it's too late to worry about where your peak falls among the competition.
15. Enjoy it!
Have fun, eliminate regrets, and then celebrate–regardless of where you finish.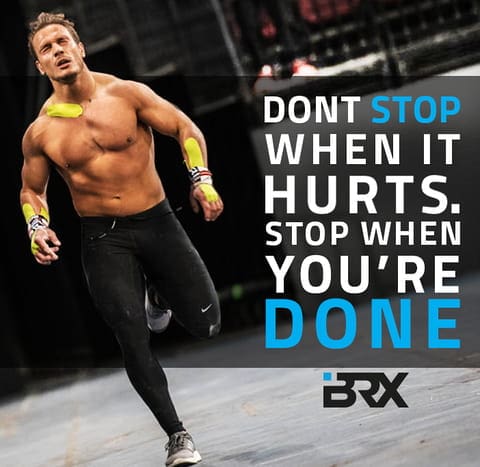 ADVICE FROM OLIE
16. Don't eat anything you wouldn't normally eat
17. Stretch and rest in between WODs
18. Don't look at what other athletes are doing (before, after or during)
19. Stay positive
20. Try your absolute hardest and most of all enjoy the comradeship and community